The company's Canadian operations are comprised primarily of oil sands assets in the Athabasca region of northeastern Alberta and unconventional development in western Canada.
Current investment programs are focused on the operated Surmont oil sands facility and the liquids-rich Montney unconventional play in western Canada. ConocoPhillips has a long-term strategic plan to develop its captured resource base, which includes bitumen and liquids-rich natural gas.
ConocoPhillips' steam-assisted gravity drainage (SAGD) assets in the Canadian oil sands represent a net resource of 8 billion barrels that offers long-lived, sustained production and the opportunity for growth. These are assets where technology improvements can contribute significant economic and environmental benefits to the large resource base and add value to the company's portfolio.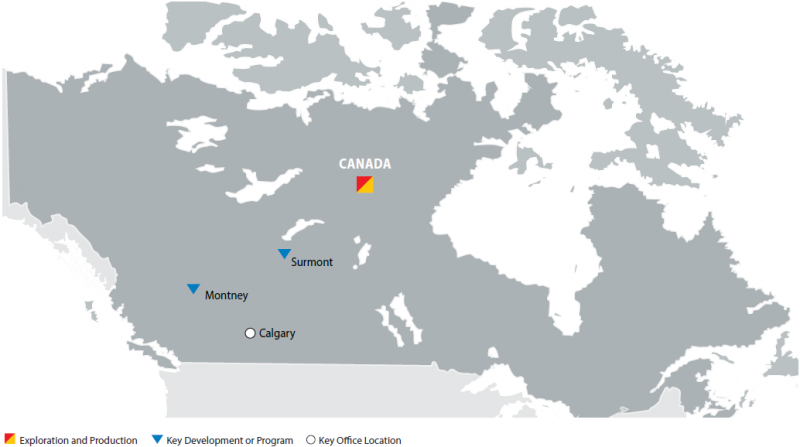 Canada at a Glance

70 MBOED
Production
0.2 BBOE
Proved Reserves
$0.5B
Capital Spend

1.9 million acres
Net Acreage